KCME Co. Gas Installation & Contracting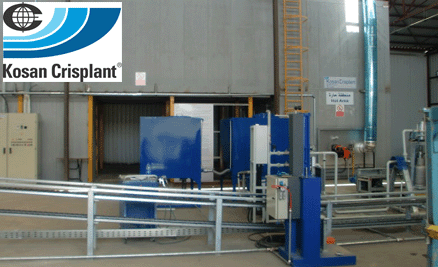 Kosan Crisplant
Kosan Crisplant is a global industrial supplier to the LPG industry.
Kosan Crisplant supplies system solutions, equipment and services for filling and maintenance of LPG cylinders. Furthermore, we fulfil other needs within the LPG industry where a business or strategic benefit is involved.
It began over 50 years ago in 1951 when after many years of own engineering activities, Mr. Svend Christensen founded the company Crisplant. The company sold various transport systems for completely different purposes, e.g. for transportation of milk cans and gas cylinders. Throughout the 50s, Crisplant continuously created new equipment, and its range of products and markets grew steadily, and in 1957 Crisplant was the leading company in the world for filling systems for gas cylinders. The Kosan Group became interested in Crisplant, and over a 10-year period, the group acquired all the shares in Crisplant. Investments were made in a new factory, and in January 1960 we moved to new premises in Aarhus with 35 employees. Until 1961 all manufacturing activities were placed with subcontractors, but strict quality requirements resulted in a transfer to in-house manufacturing at Crisplant.
Photo Gallery